Vacuvane Australia Pty Ltd is part of the Airtech group of companies. We are based in Perth WA supplying our range of high quality Side Channel Blowers / Vacuum Pumps to Australia and for export.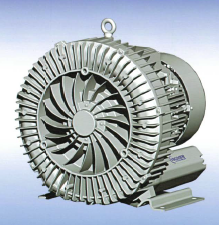 Our range of Side Channel Blowers can be used wherever pulsation fre air or other gasses are used to generate vacuum or over pressure. They are virtually maintenance free and suitable for a large range of differing applications.
With our precise aluminium die casting and high precision machining, we are able to achieve high differential pressures and flow speed with effective compression.
With a good stock availability we can offer a reasonable delivery time for most Side Channel Blowers that you require. We keep a range of accessories so if you are looking for a relief valve, filter or connections we can normally meet your needs.
Vacuvane is also able to customise products for individual applications in the many different industries. This is achieved with special Hart coating, anodizing as well as systems to suit many different industrial applications.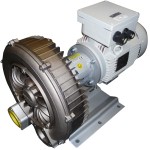 We  have various products for hazardous area applications that we can fulfill with our ATEX certifications and IECex rated motors.
The Vacuvane blower illustrated is one of our ATEX rated Side Channel Blower that has been specially coated for heat protection. Many other Vacuvane variants are available to slow down the corrosion etc of the blower itself. If you look we have designed our range in ATEX that are not directly coupled to the motor. This gives more flexibility in maintenance as the motor can be exchanged whilst the blower remains connected to the system.
We hope you can find what you are looking for on the site quickly and easily.  If not then please do not hesitate to contact us and we will try to assist you further with your enquiry.